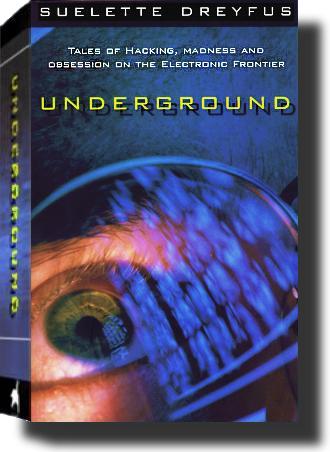 Sadly, Underground is out of print. If you would like to show your appreciation for the electronic version of the book, please feel free to make a Paypal donation. ;-)
Writer donations can be made out to "suelette@iq.org" via the Paypal web-site.
New Paper Editions
We would always welcome a paper-based publisher who would be interested in bringing out a new edition of the book!