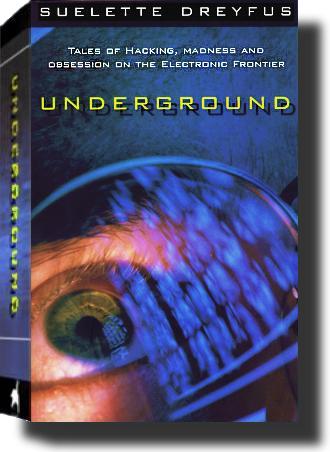 `Underground' by Suelette Dreyfus
with research by Julian Assange
475 pages with bibliography
ISBN: 1 86330 595 5
RRP $19.95 AUD (approx. $15 USD)
Published June 1997 by Random House Australia
Note for those seeking the printed edition -- Amazon.com does not stock books published by Random House Australia. Several other sources for the print version of Underground are listed on the online ordering page.

Special thanks to Justin Mason who originally contributed the HTML, Plucker and iSilo formats, to Anders Molin who contributed the RTF and MS-Reader formats and to Jan Lund Thomsen for the great PalmReader format.

Enjoy!